The Tenant Payments Page is where you keep track of bills that you send your tenant, and their payments to you. To open the Tenant Payments Page click Properties in the Top Navigation Bar. Then select a property in the left table and a tenant in the right table. Finally, click Tenant Payments in the Actions Menu.
There are two sections in this page:
Payments:
This section contains the Tenant's payment history. If a payment is declined or returned by your bank, you can return the payment by clicking on the Return Payment button. On the Return Payment Panel, you can specify the late fee amount, unless the default amount is ok, as well as the returned payment fee. The payment along with the Returned Payment Fee and Late Fee will be added to Tenant's current invoice.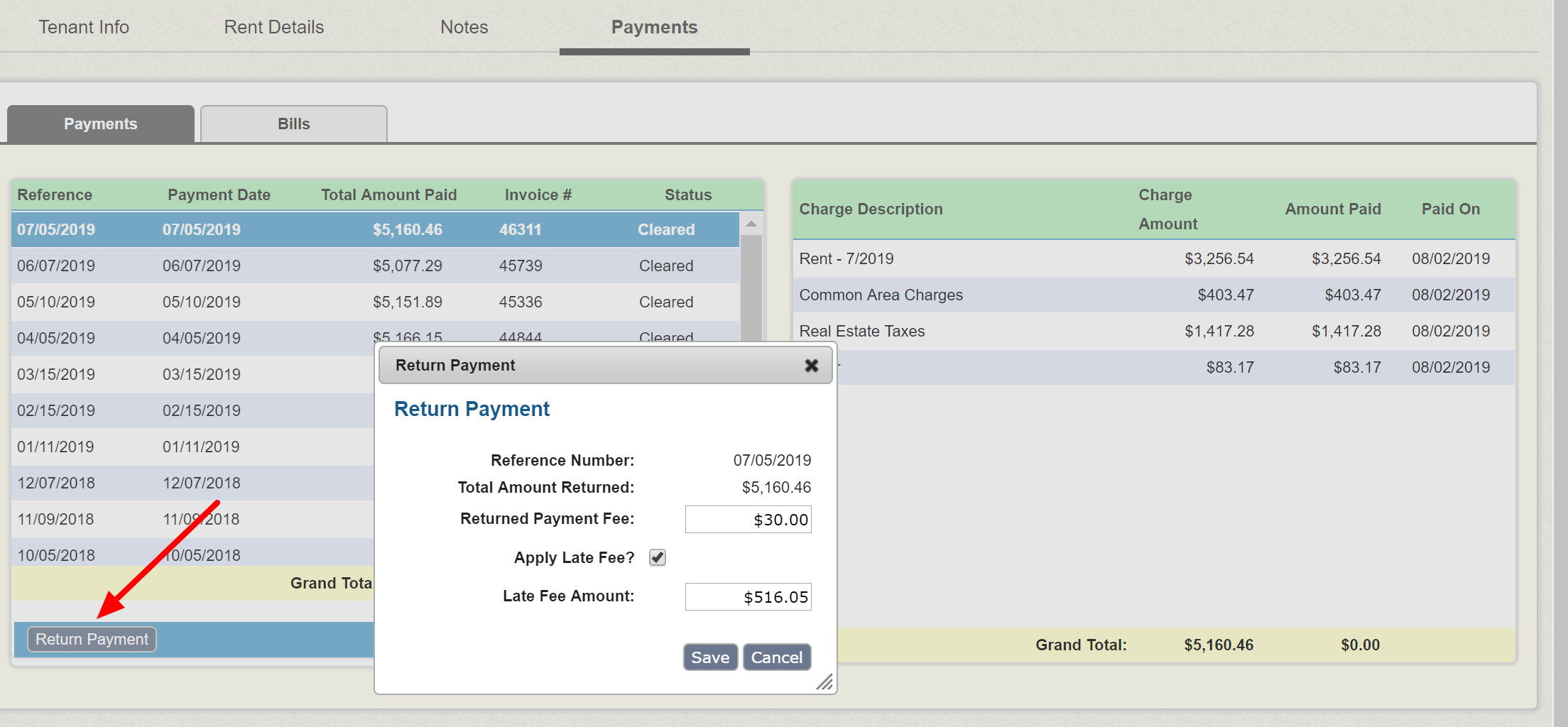 Bills:
The bills page displays all of the Tenant invoices in one convenient place. Here you can see all the invoices, their status, bill date, payment date as well as the amounts billed, paid and remaining. You can select one or more invoices to Print (PDF) or email to the Tenant. If adjustments to the current bill are necessary, you can visit the Bill Maintenance page by selecting a bill and then clicking on the Bill Maintenance Page.
You may visit the other Tenant Pages by clicking any of the other tabs and you can change the tenant by clicking the green arrow next to the tenant's name.