UnitConnect keeps a digital ledger of all of the transactions of your listed bank accounts. To view your Ledger, you need to open the Bank Account Transactions Page. To open this page, first click Banking in the Top Navigation Bar. Then select the bank account that you wish to view and lastly, click Bank Account Transactions in the Actions Menu.
Once the page is open, notice the list of all transactions for this bank account.
If you're looking for a particular transaction but can't find it on the table, you can filter the list using specific dates and clicking Search.
Add a transaction such as a deposit or withdrawal using the Add Transaction button. You can also modify certain transactions (Note: You cannot modify any Expense or Rent Payment items on this screen.) The account's balance will be adjusted automatically with each transaction, as is shown in the GIF: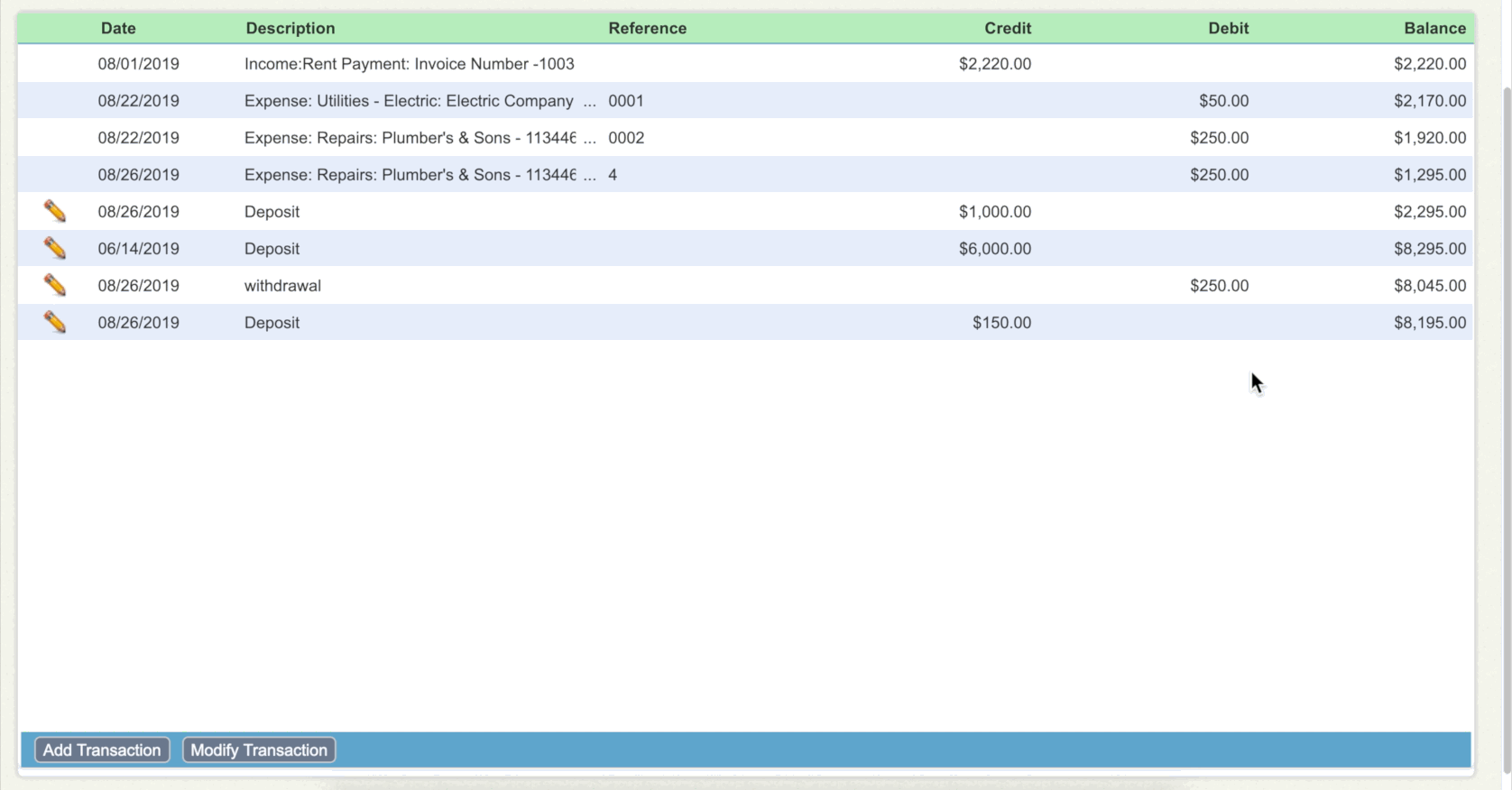 Keep in mind that only manual transactions added on this screen can be modified. To modify any other transaction, either an expense or income then that must be done on the respective pages: Property Expense (Expense) or Billing (Income)