To add additional charges to Tenant's current invoice you must first navigate to the Invoicing Page. Do so by clicking Invoicing and then Invoices in the Top Navigation Bar.
Once you're Invoices Page, click on the invoice that you want to add a charge to.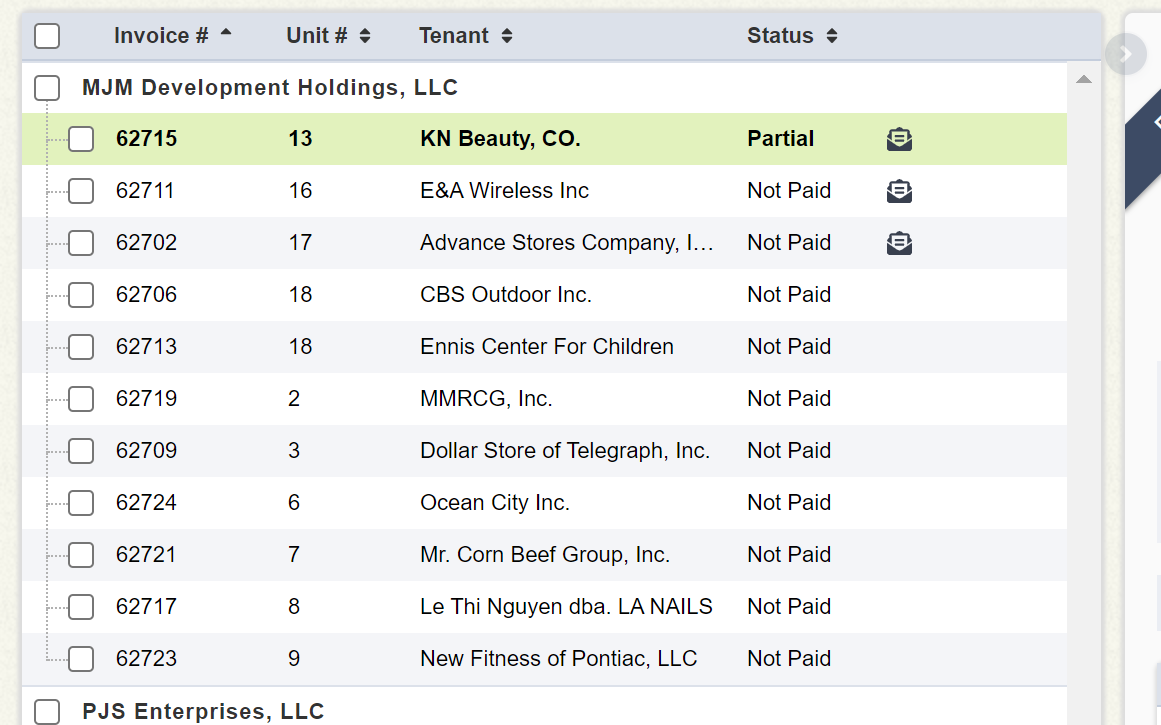 After you've clicked on the invoice, look over to the Charges to the right. You may add, modify or delete a charges using the options on the Charges Button.
Here's how to
Add Charge:
Enter a charge amount (ex. $45)
Enter a charge description (ex. Water)
Select a category from the dropdown list (Utilities- Water)
Optionally, you can add some notes
Click Add Charge to add the charge
Modify Charge(s):
To modify one or more charges, select the desired charge(s) with the checkboxes and click on Charges / Modify Charge to get started. The pop up will display the selected charges and their relevant information. Here you may edit or review the information. Click Modify Charges to modify. Keep in mind, the remaining balance is automatically calculated based on the amount charged and amount paid.
Delete Charge(s):
If you decide to delete a charge, simply select the desired charges and click Charges / Delete Charge(s).